Musician
Change Maker
PhilanthropiSt
Daniel Okiror is a brand of African World Music in the likes of Fela Kuti, Salif Keita, Paul Simon & more.
Having roots in Uganda, my music brings an immersive sonic African safari experience of stories of hope, resilience, & beauty of the African continent.
Other than being a musician, I am also a social entrepreneur & founder of Beats Of Hops Africa. A social enterprise and charity project based in the Netherlands, Kenya & Uganda working on solving problems in Africa & helping change the perspective of Africa through intercultural exchange
Ugandan born musician playing authentic & raw music from his villages. His music has travelled globally & is a brand of African World Music like the likes of Fela Kuti, Salif Keita & more. A musician with the aim to archive tribal music from his roots in Uganda.
Founded Beats Of Hope Africa which is a social enterprise & charity based in the Netherlands, with branches and projects in Kenya & Uganda that are working to solve problems & make positive impact in Africa.
Having a degree in social work, Daniel always had the drive to make positive change in society, and he started by helping getting street children off the streets and to help support & empower them as his own children.
A social enterprise and charity project based in the Netherlands, Kenya & Uganda working on solving problems in Africa & helping change the perspective of Africa through intercultural exchange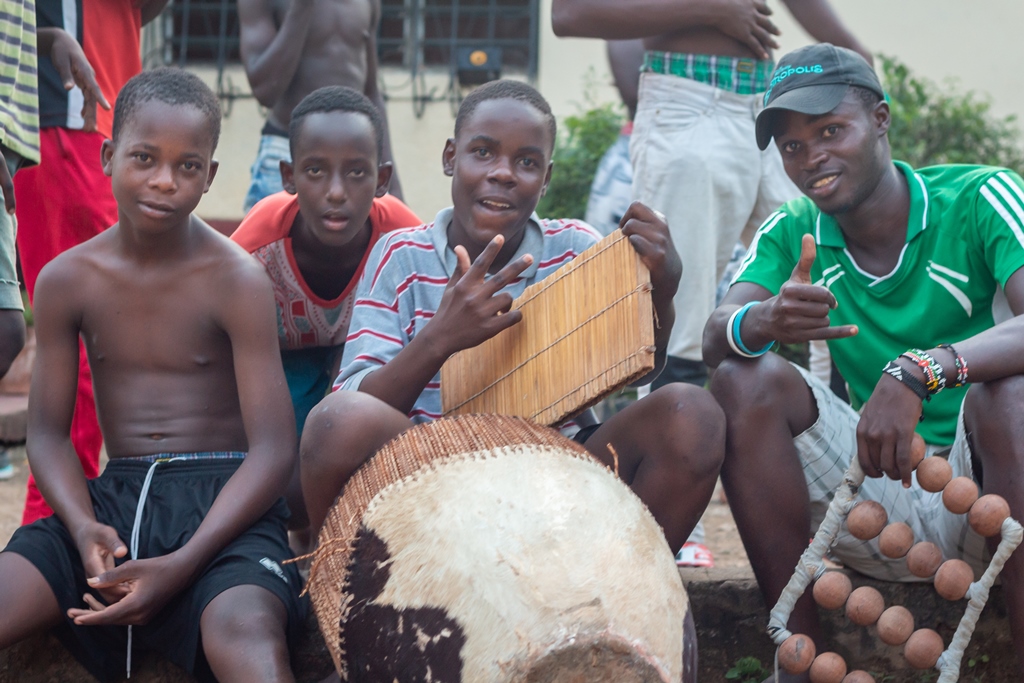 A street children's home started by Daniel Okiror in Mombasa, Kenya in the year 2010, to try give a helping hand to the major problem of homeless children in Kenya. The less fortunate children end up in landfills, dumpsters, and eventually in the streets begging for money in order to take drugs.
Daniel decided to change this in Kenya and so far has managed to take care of 50 children by giving them a home, food, basic needs, education plus access to the Beats Of Hope Talent Center that helps bring out their creative force in music, drama, performing arts, visual arts & so much more.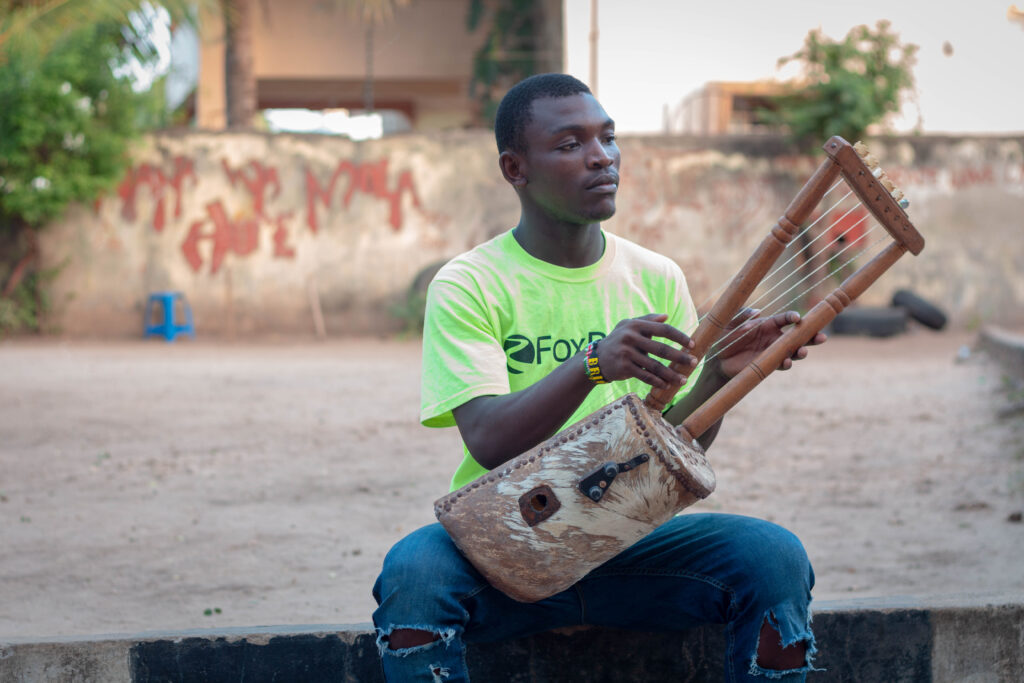 Record Label & Music Festivals
We operate a record label called Akogo Africa which focuses on archiving traditional music from the African villages in Kenya & Uganda, plus mentoring, nurturing talent & promoting African music to the World.
Daniel Okiror knew struggles as a musician, therefore, he created this platform to help support the next generations of artists & musicians and take them on a global stage!
We have also developed the African Safari Festival which takes places in the Netherlands & Uganda. We vision that one day we will all be celebrating all round authentic African music at these global festivals that we are organizing to showcase talents that lie deep in the villages in Africa.
Travelling With a Purpose
Beats Of Hope curates travels experiences as a social enterprise to fund the Beats of Hope Children's Home. We carefully curated a beautiful travel experience that includes exploring Kenya, volunteering at some of our projects plus getting to meet locals and have a local experience.
We believe in travelling with a purpose & making a positive impact before you leave the country.
We take you to the historical sites, villages, game parks, beautiful beaches, traditional boat rides, eating local food, meeting local people, local food workshops and so much more.
It's an offbeat experience that everyone in the world should try take! You would be putting a smile on a child's face by doing so 🙂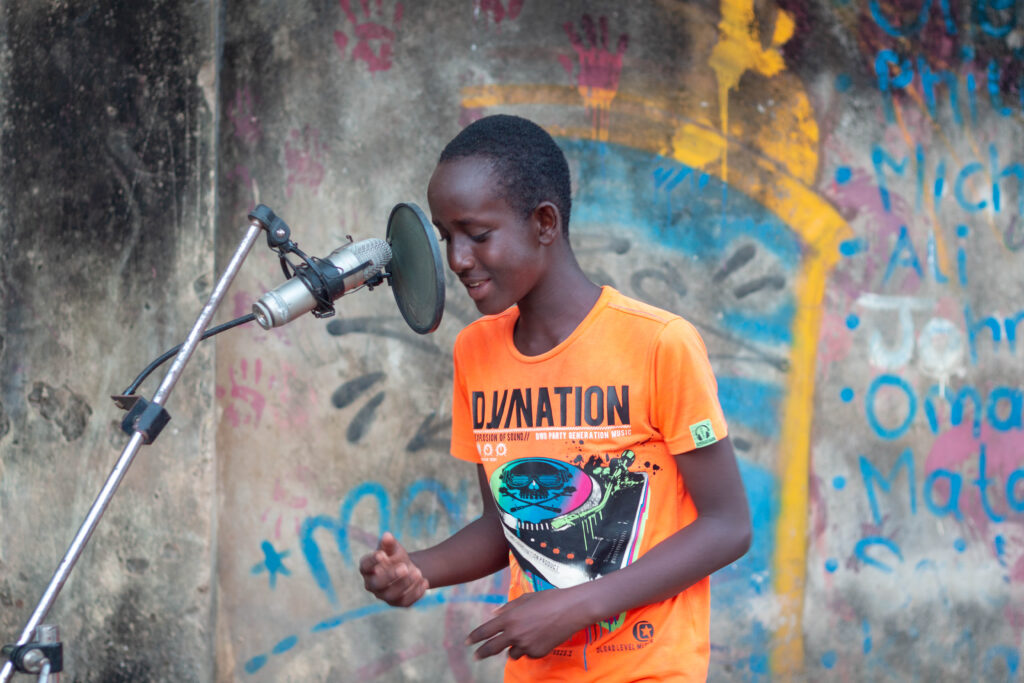 Beats of Hope Talent Center is a platform created for the youth and community in Mombasa, Kenya to nurture their talents in music, singing, instruments, dancing, acrobatics, acting, football & performance arts.
This platform allows the children at the Beats of Hope Children's Home to also nurture their talents through this center. The birth of this center started when Daniel (Founder) realized that getting into the creative industry in Africa is very difficult and requires a large personal investment due to studio fees, and many other hidden fees, without any guarantee that you will succeed. Therefore, this Talent Center was created as a platform to support the community on the ground level. The creatives get mentored, get training, and are provided with avenues for economic gain through this center. The Center also houses a full fledged music studio where the community can record music and albums and get signed to the Record Label created by Daniel, which helps artists from Africa reach a global audience.
In addition to this, Beats of Hope has a professional official talented football team that competes with other schools and teams. We hope to see this team grow to reach a global stage like other Kenyan footballers.
A short film about my project
"It's the little things citizens do. That's what will make the difference"
-Wangari Maathai
I was born in Uganda, East Africa and my childhood years were some of my most difficult years in this life. I ended up losing my mother at the age of 3 months old, and had the typical less fortunate childhood of an orphan. Living without a home. Without food. Without education. Without the basics of life.
I was then lucky enough to get helped and empowered, and that was a major shift in my life. I was lucky to attend a high school that was also a leadership academy and I was always trained to think as a change maker in this world. I remember one day being told by my teachers to write a vision statement and without hesitation wrote:
"I want to build houses in Africa to help every child suffering on the streets"
That moment will never leave my mind, because it was the day I discovered my purpose. Helping street children now became my focal purpose, so I attended university and studied social sciences in order to professionally create my vision project. It's at that same time that I discovered I was a musical artist as well.
So I decided to combine both my strengths and purposes, and in 2010, Beats Of Hope was born! From starting a children's home, then a talent center, then starting a record label and then touring globally in Europe, USA, Asia & across Africa.
I thank all the wonderful people that have helped make my journey in music and philanthropy possible. 
"A well travelled artist who uses authentic handmade instruments from East Africa. You do us proud!"
-John Obongo
KBC Media
"Okiror took the stage in a flowing orange West African agbada. A tall man, he was agile on his feet leaping into dance as the songs progressed"
-All Africa Media
AllAfrica.com
"An evening of Afro-Jazz fusion was promised, and that is what we got"
-Tembo Bulliro
The Star Magazine